Dad was NOT posting enough so he turned the blog over to me. (Me is Ysabela, just in case you don't recognize my writing style, silly you.)
Of course this means all those nice videos and pictures that my dad puts with posts won't be here for a while if I have the same problem with this blog as I do on my own.

Anyway, we had my cousin Andrew over, and we played the AWESOME game that nobody else thinks is awesome. This is starting to be a tad insulting. But just a tad.
We have:
Will Smith
! Successful actor, film producer, and rapper. He most likely got on this list for the rapper part, but just a guess. Not only has he been called the most powerful actor on the planet, he has been nominated for 4 Golden Globe Awards, 2 Academy Awards, and has won several Grammy Awards. John knew people who knew him way back in Philly, and they say he is entirely a self-made man.
Samuel Jackson
! Television actor, film actor and producer. He was involved in the civil rights movement before moving into theater, and then films. He played Ray Arnolde in one of my favorite movies of all times, Jurassic Park. The baddest Jedi, star of any number of movies, can play the bad guy, the good guy or the bad good guy.
Queen Latifah
! (or Dana Owens) Rapper, actress, and singer. She has earned more awards and nominations than I care to count. Probably got in to this dinner for her part as Motormouth Maybelle in Hair Spray.
Robert Downey Jr
! He actually started at age 5, in one of his dad's films. (Can you guess his dad's name? Hint: ends in Senior.) He has been in a lot of movies, but I am positive the reason he's
here is for his part as Tony Stark in Iron Man 1 and 2.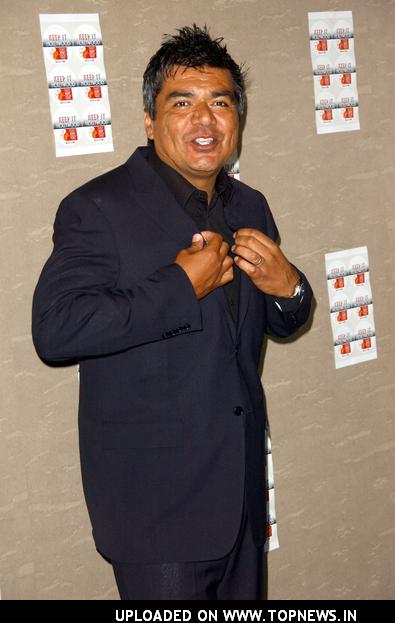 George Lopez
! Has anybody not heard of this guy? I'm serious. He has 2 shows: George Lopez and Lopez Tonight. I don't know exactly what channels he's on, but I know he is on Nick at Night due to further experience.
All will be going to Olive Garden! Due to language, this is probably a PG-13 dinner.














Do send us the results of any "Who's Coming For Dinner?" games you might play with family of friends.